A blog by attorneys
from Waters
McPherson
McNeill, P.C.
Waters, McPherson, McNeill Walks to End Childhood Cancer
Posted on Tuesday, November 14, 2017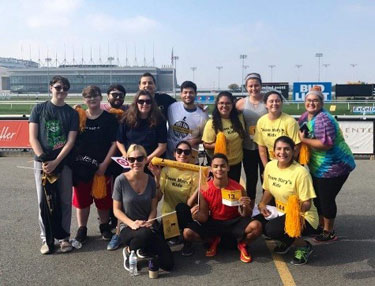 WMM Associate Robert Guanci put his best foot forward to put an end to childhood cancer. Rob teamed up with other walkers as part of a team from Our Lady of Grace Church in Fairview, NJ and participated in the St. Jude Walk/Run to End Childhood Cancer. Held on September 16 at the Meadowlands Racetrack, the event resulted in the raising of $1,723 to benefit St. Jude's Children's Hospital, a leading pioneer in research and treatment for children with cancer and other life-threatening diseases. Great job Rob! Thank you for your commitment to helping to care for children in the community.
Subscribe to this blog
Other WMM Blogs
Other Blog Entries:
Search our blogs